This semester, we are meeting on Mondays 3:35-4:30pm in the Seminar Room 4206 French Hall. Please email yizao.wang@uc.edu if you want to be added to our email list or have any questions.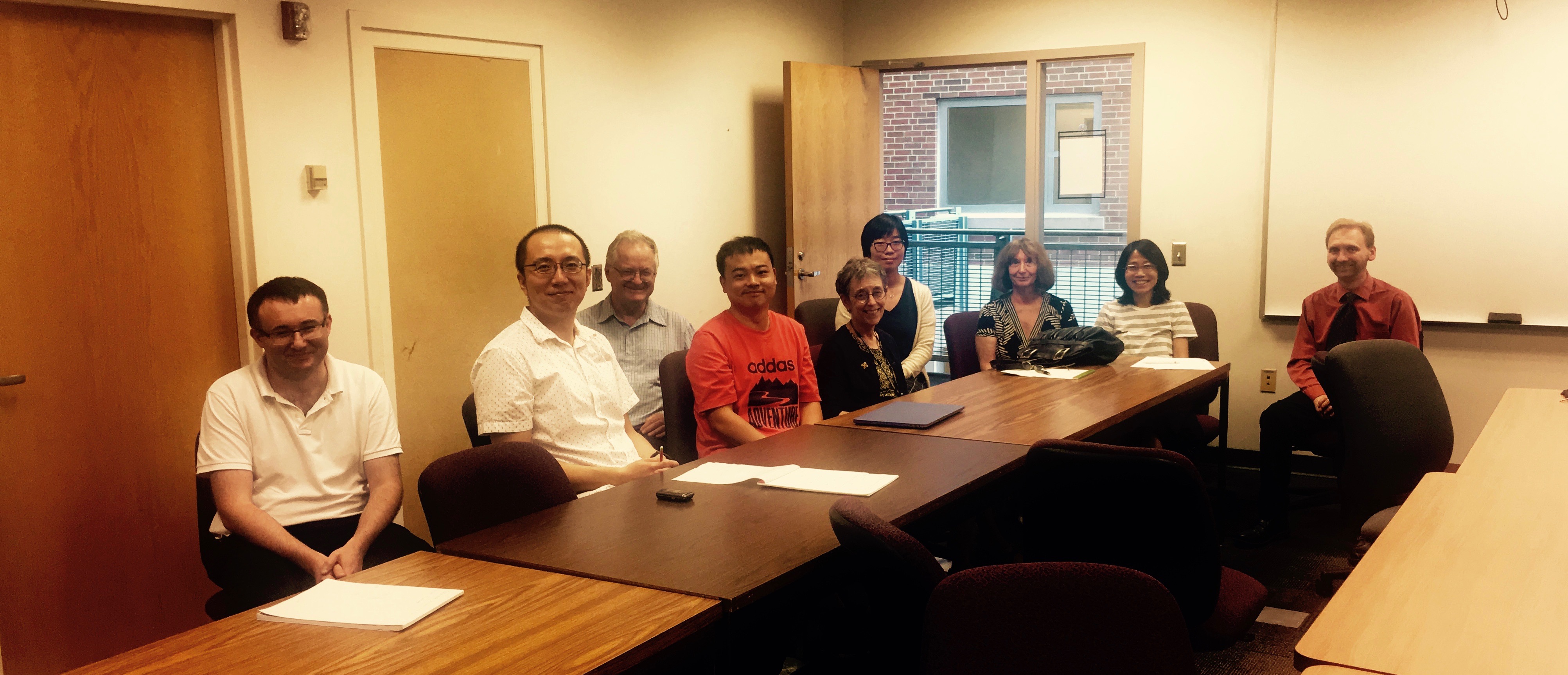 Jan 14, organizational meeting.


Jan 21, MLK, no talk.


Jan 28, Wlodek Bryc, Singular values of large non-central random matrices.
Feb 4, Yizao Wang. Examples of random sup-measures.
Feb 11. Na Zhang, Limit theorems via martingale approximation.
Feb 18, Yu Gu, Carneige Mellon University. The Wong-Zakai theorem for stochastic heat equation.
Feb 25, Magda Peligrad. On spectral density of stationary processes.
Mar 4, Wlodek Bryc. On Matrix Ansatz for open ASEP in the singular case.
Mar 11, Jack Silverstein, NCSU. A Deterministic equivalent on the eigenvalues of large dimensional random matrices of Hadamard Type.
Mar 18, Spring break. No talk on Monday.
Mar 21, Thurs, 2-3pm, Ilya Molchanov, University of Bern, Switzerland, Random diagonal transformations of convex bodies.
Mar 25, Marcin Swieca. On Matrix Ansatz for open ASEP in the singular case: part II.
Apr 1, Robbie Buckingham. A representation of joint moments of CUE characteristic polynomials in terms of Painleve functions.
Apr 8, 227 WCharlton, Sid Resnick, Cornell University. Why model the growth of networks?
Apr 15, Seungki Kim. Shape of a random lattice.
Apr 17, 10:10-11:05am, 227 WCharlton, Michael Lavine, Army Research Office. Assessing procedures vs. assessing evidence.