PUBLIC SCIENTIFIC OUTREACH
The Gross lab is passionate about scientific outreach and the creative delivery of curricular materials in an age-appropriate manner. We are lucky to count several public-school educators as partners in these endeavors and have delivered outreach events continuously since 2014. Over the past decade, we have reached over 1500 students and ~50 public school classrooms. Additionally, we have developed and delivered international outreach programs in Mexico. Collectively, these efforts reflect our hope to broaden participation and support diversity, equity, and inclusion in science at the local and international levels.
Our Kindergarten-level outreach curriculum can be accessed here, along with open-access materials we used to deliver these outreach events.
OUTREACH IMAGES
Gross Lab outreach activities are summarized below:
· Pre-school Level
o Gross lab "Ask a Scientist" Activity, Arlitt Center at UC
· Elementary School Level
o Developed an NSF-supported Kindergarten "Cavefish Biology" curriculum
o Mariemont Elementary Public School. Delivered to ~900 students (34 classrooms) since 2016
· Junior High Level
o Developed "Cavefish Biology" and general science curricula
o Indian Hill Middle School Public School. Delivered to ~170 students (four classrooms)
o Mariemont Junior High Public School. Delivered to ~410 students (12 classrooms)
· High School Level
o Participating lab, Hughes High School Outreach Program, UC Biological Sciences.
· International Level
o Developed and delivered two International Workshops to graduate-level students from around Mexico.
o "Fundamental principles of next-generation sequencing"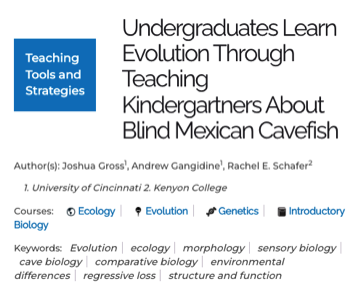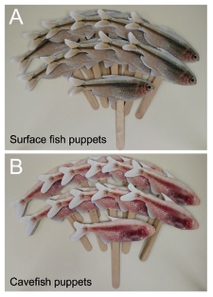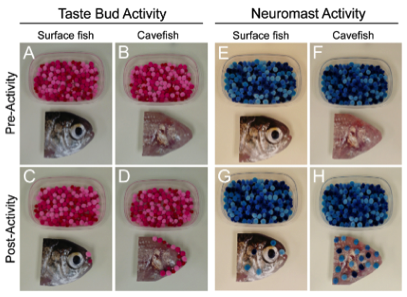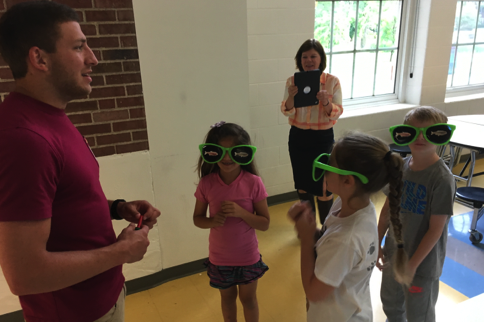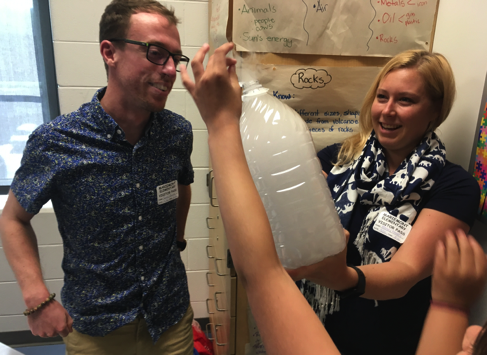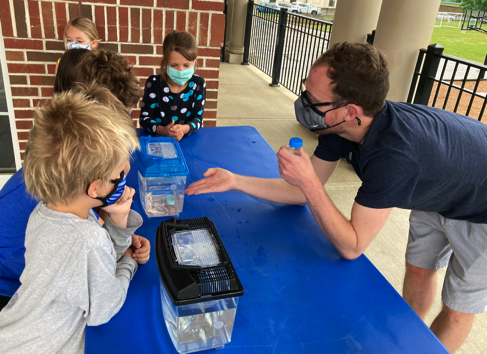 Doctoral student Tyler Boggs conducts the "depth of swimming" experiment with students at Mariemont Junior High School.
Former undergraduate student researcher Shane Kaplan runs the "sensory deprivation" experiment with elementary school students.
Danny and Mandy successfully demonstrate the "Cloud in a Bottle" experiment for second-graders.
Danny teaches elementary students about differences in feeding behavior between cave and surface fish.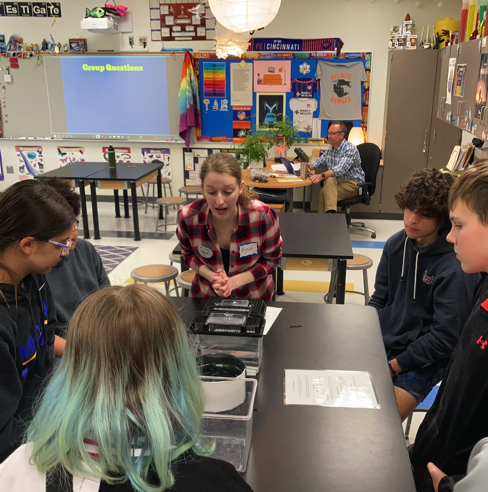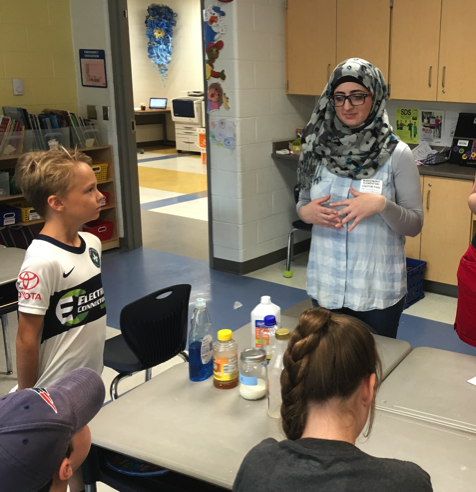 Tasneem prepares to deliver the general science activity on acid-base reactions to second-grade learners.
Alyssa leads the experiment examining "light-dark preference" differences for cave and surface fish.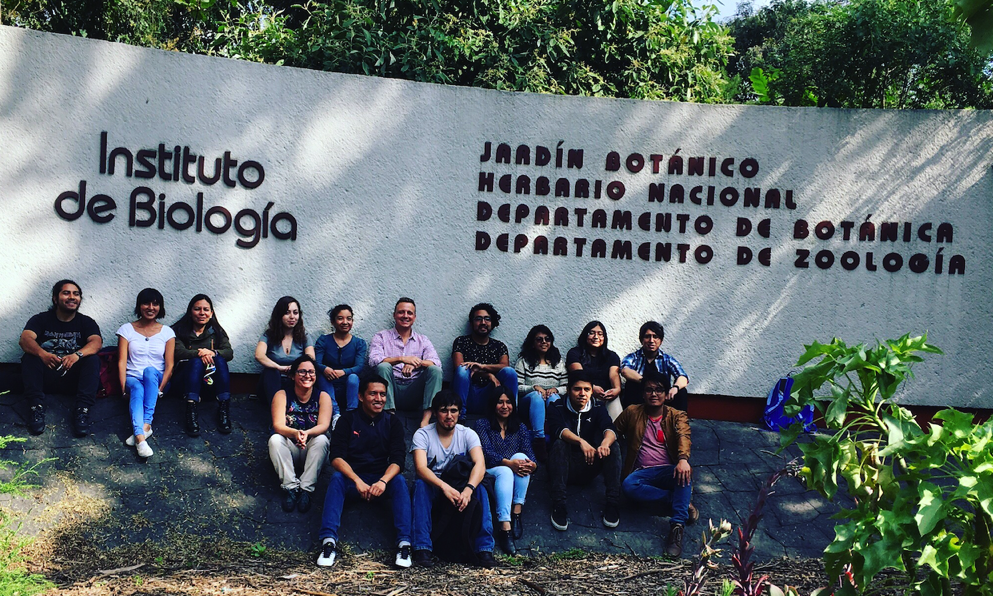 In collaboration with partners at UNAM-Mexico City, Josh developed and delivered international outreach events at the Instituto de Biología.