Principal Investigator
Josh Gross, Ph.D.
Josh began his graduate career at the University of Denver studying taste system development in axolotls with Dr. Linda Barlow. From there, he went on to complete a Ph.D. at Harvard University studying craniofacial development and evolution in Xenopus frogs with Dr. Jim Hanken. He then went on to a post-doctoral fellowship in genetics, where he began studying blind Mexican cave tetras (Astyanax mexicanus) in the lab of Dr. Cliff Tabin. His appointment at the University of Cincinnati began in 2010, where he has examined the genetic basis for pigmentation regression, cranial asymmetry, blood evolution and sensory evolution. His recent work has expanded to collaborative studies of the Chinese cavefish species of Sinocyclocheilus.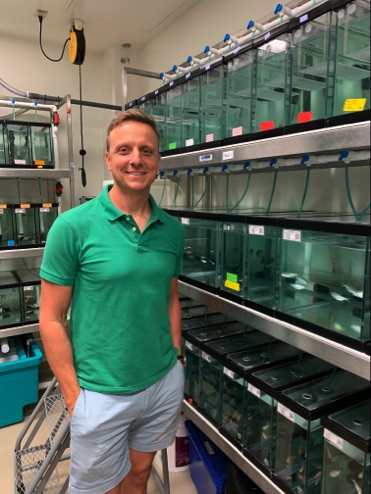 Research Technician
Daniel Berning, MS
Danny recently completed his Masters thesis, examining the protracted developmental period of taste bud expansion in cave-dwelling fish. Danny's work as a research technician directly facilitated many of the research findings in the Gross lab over the last several years.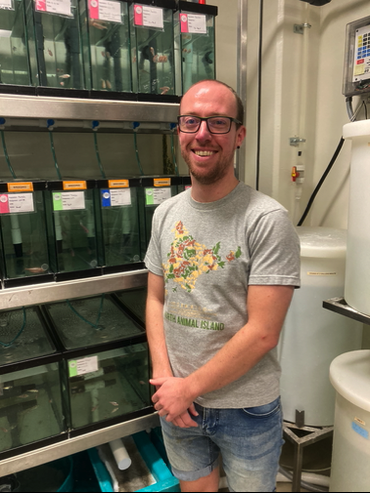 Doctoral Student
Tyler Boggs
As a PhD candidate in the Gross lab, Tyler's dissertation focuses on cavefish adaptation to low oxygen. Tyler joined the lab as an undergraduate volunteer in 2016. During this time, he worked with Dr. Amanda Powers on craniofacial studies. Following graduation from UC, he worked as a full-time technician in the Gross lab, contributing to a variety of projects including analysis of genomic resources. Tyler began his graduate studies in 2018 to investigate blood evolution and adaptation to low oxygen. Here he uses an integrative approach to investigate changes in gene sequence and expression, cellular morphology, protein concentration, and gill morphology as they relate to low oxygen environments.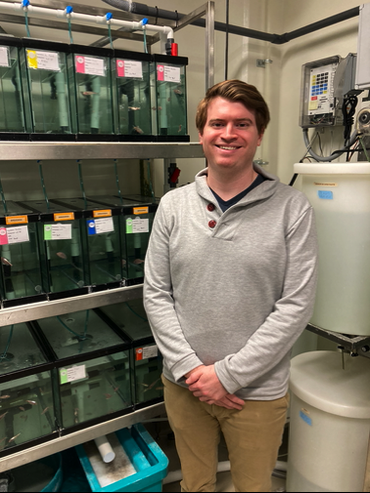 Masters Student
Alyssa Hamm
Alyssa graduated with a bachelor's degree in biology from the College of Wooster in 2020. As a master's student in the Gross lab, she is studying the relationship between the lateral line sensory system and the facial bone development of the Mexican tetra. This project examines the genetic, morphological, and developmental features of sensory-skeletal integration to understand how sensory changes relate to variation in facial bone form.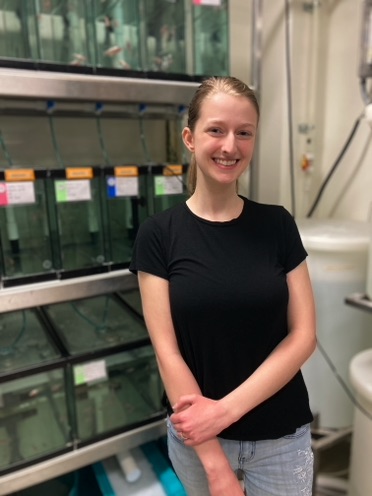 Madyson Walker
Undergraduate Researcher & NSF REU Fellow
Madyson spent the summer of 2022 in the Gross lab working on taste system development through our departmental NSF REU Fellowship program in Sensory Biology. Madyson returned to Purdue University in the fall of 2022 to complete her degree in pre-medicine.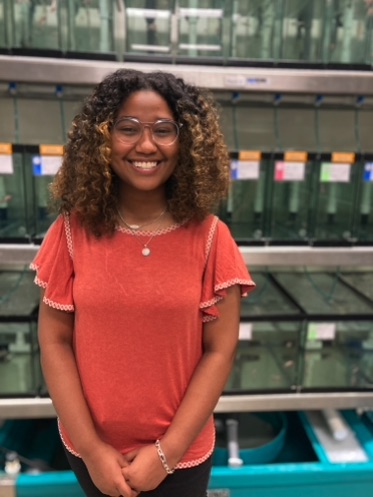 Kashish Khanna
Undergraduate Researcher
Kashish is in her final year of undergraduate studies at UC, where she has examined regions of the genome associated with evolved craniofacial aberrations in cavefish. She has been with the Gross lab since Fall of 2021, and is majoring in Biological Sciences, with a minor in Psychology. Her future plans are to attend graduate school in Genetic Counseling.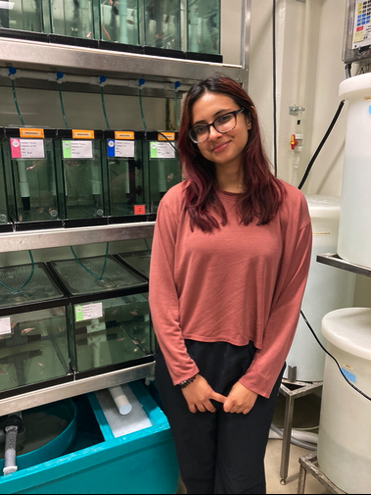 Kaitlyn Reimer
Animal Husbandry Technician
Kaitlyn is the Gross lab fish room technician. She is in her final year of undergraduate studies at UC, where she is majoring in Biology and Environmental Studies. She has been with the Gross lab since Fall of 2022, and her future plans include continuing her education in conservation biology.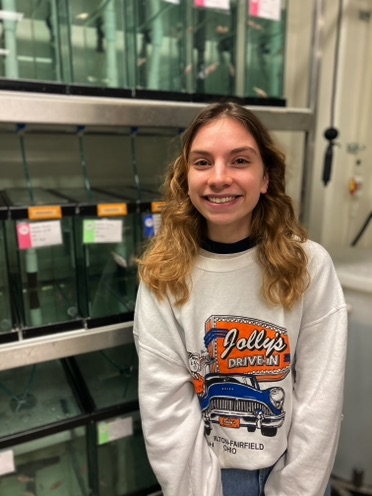 Elías Robles García
Undergraduate Researcher & UC International Fellow
Elías was an international exchange student during the fall semester of 2022. He is currently in his last year of a B.A. degree in Biosciences at Tec de Monterrey in Mexico. In the lab, he has been involved in examining the sequence and structures of taste receptors in cavefish, exaining different family members, and similarity in proteins across the populations. Recently, he cloned fragments of taste receptors for forthcoming studies in the lab. His future plans are attend graduate school in microbiology or infectious diseases.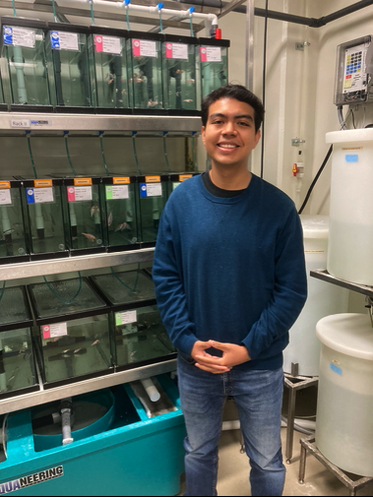 Anuj Raghavan
NSF ITEST High School Research Fellow
Anuj spent the summer of 2022 in the Gross lab working on cranifacial development and sensory biology through a funded NSF ITEST Fellowship program. He is currently continuing his studies as an engineering student at the University of Michigan.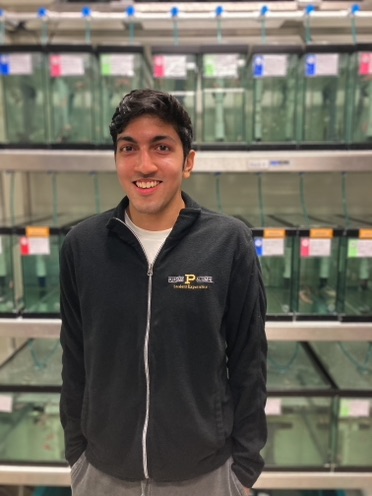 Ally Angst
Undergraduate Researcher
Ally is a fourth-year undergraduate student at UC, majoring in Biology with a Spanish minor. She has been with the Gross lab since fall of 2021, examining craniofacial development and its relationship with the lateral line system in Astyanax mexicanus. She plans to graduate in the spring and apply to medical school.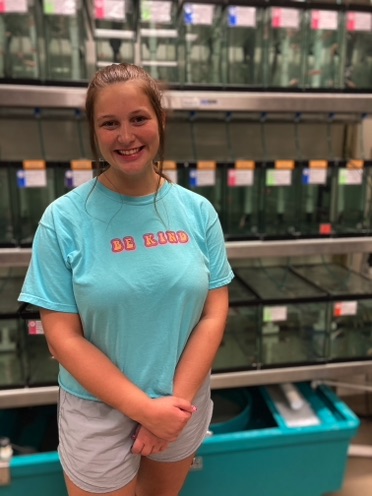 Lydia Bucher
Undergraduate Researcher
Lydia has been with the Gross lab since fall of 2021. Her project has involved analyzing RNA sequencing to find patterns of enriched expression between cave fish and surface fish populations. She is graduating in the spring of 2023 with a Bachelors degree in Biochemistry and German studies. Her future plans are to pursue a Masters in Biotechnology.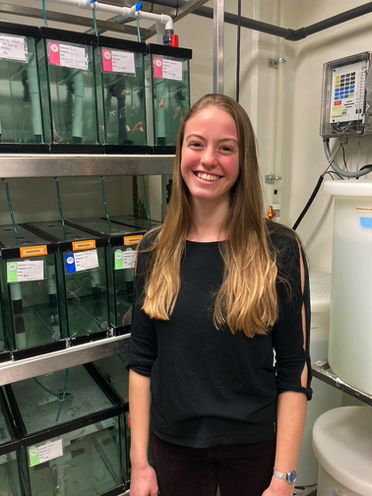 Scott Lininger
Undergraduate Researcher
Scott is a 4th year Biology major with a concentration in Cell and Molecular biology, and a minor in Psychology. His research project involves examining individual erythrocyte metrics in distinct cavefish populations. Outside of lab, he helps coordinate meetings for UC Genetic Counseling Club and hopes to attend GC graduate school in the future. Outside of UC, Scott enjoys exercise, learning about longevity, and being anywhere in or on the ocean.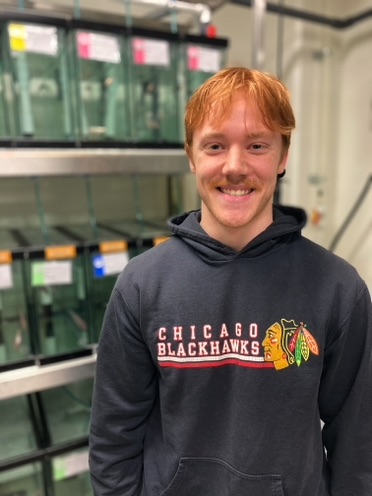 Ahmet Ozer
Undergraduate Researcher
Ahmet is in his final year as an undergraduate student at UC studying Medical Sciences. He is working with Tyler on blood evolution in cave-dwelling populations of Astyanax cavefish, and is planning to attend medical school in the fall.