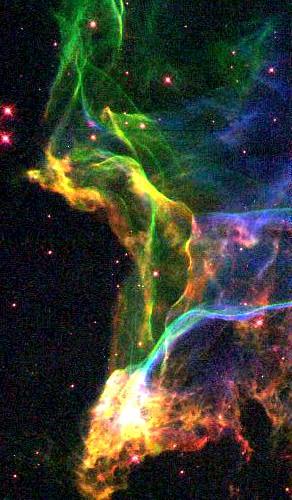 Some of the most beautiful astronomical images one sees can only be explained if one understands the structure of atoms and the way in which light interacts with atoms. The example shown here is the Veil Nebula, which is part of a large supernova remnant called the Cygnus Loop.

Clearly, different colors correspond to different wavelengths of light. But why are some regions green while others are blue? What creates only green or only blue light and is able to do so so strongly?

To understand this, we must first understand the structure of an atom.