Nan Niu
Associate Professor
,
PO Box 210030
Cincinnati, OH 45221

832 Rhodes Hall (Office), +1.513.556.0051 (Phone), +1.513.556.7326 (Fax)
E-mail: firstname [dot] lastname [at] uc [dot] edu

Associate Editor,

Ph.D., )
M.Sc., )
B.Eng., , Beijing, China
---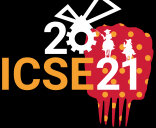 Contribute to International Conference on Software Engineering (ICSE'21) (research/NIER paper due: August 28/Oct 18, 2020)

Contribute to International Requirements Engineering Conference (RE'21) (research abstract/paper due: March 12/19, 2021)
Research

My current research interests focus on requirements engineering in , , and contexts. I am also investigating practical and automated ways to manage software traceability and to test scientific software. My earlier work focused on an ecological-evolutionary, foraging-theoretic approach to understanding and improving developers' search for relevant information in their daily activities, such as debugging, refactoring, and reuse. Our research is funded by NSF, EPA, NSA, AFRL, ERDC, ECI, P&G, and Ohio Cyber Range.
Recent honors
CEAS Master Educator Award 2019
Wentao Wang, Faryn Dumont, Nan Niu, and Glen Horton, "", , (accepted).
Hui Liu, Mingzhu Shen, Jiaqi Zhu, Nan Niu, Ge Li, and Lu Zhang, "", , (accepted).
Xuanyi Lin, Michelle Simon, and Nan Niu, "", , 37(4): 7-10, July/August 2020.
Nan Niu, Logan Johnson, and Christopher Diltz, "", , Hammamet, Tunisia, December 2-4, 2020, (accepted).
Current and former students
Ph.D.

M.Sc.

Undergraduate

Mounifah Alenazi

Xuanyi Lin

Chloe Muncy

Pavni Bakhshi

Mona Assarandarban

Hemanth Gudaparthi

Harshitha Challa

Jash Gada

Nathan Daughety

Tyler Westland

Navjot Singh

Zedong Peng

Nick Maltbie
Teaching

Current: CS5127/6027 - Requirements Engineering (Fall 2020)
Past:

UC: EECE3093C - Software Engineering (Spring 2015-2020), CS5127/6027 - Requirements Engineering (Fall 2014-2019)
MSU: CSE4/683 - Software Testing and Quality Assurance (Spring 2014, Spring 2013, Spring 2012, Spring 2011), CSE4/6214 - Introduction to Software Engineering (Fall 2013, Fall 2012, Fall 2010), CSE321/23 - Software Engineering Senior Design Project (Fall 2011, Spring 2012), CSE8273 - Software Requirements Engineering (Fall 2013, Fall 2011, Fall 2009), CSE8990 - Software Reuse and Domain Engineering (Fall 2012, Spring 2010)
UofT: CSC309 - Programming on the Web (Fall 2008, Summer 2008)
[Last updated: October 18, 2020]